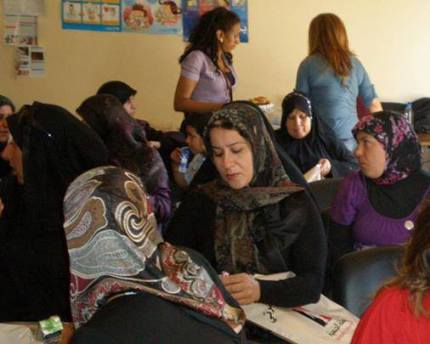 Within the framework of its regional field visits aiming at developing new contacts with concerned women and active members of civil society, the Nationality Campaign organised on July 4-2013 a local general assembly which was held in the Ministry of Social Affairs social development center-Tyr.  
The local assembly was attended by 16 concerned women who were recentlyintroduced to the campaign.  The event provided an opportunity to discuss the campaign, its background and key objectives and activities.
The event also concluded with agreements on new suggestions for action.  A number of legal issues were reviewed and participants were provided with requested information and guidance material.